Maturity Level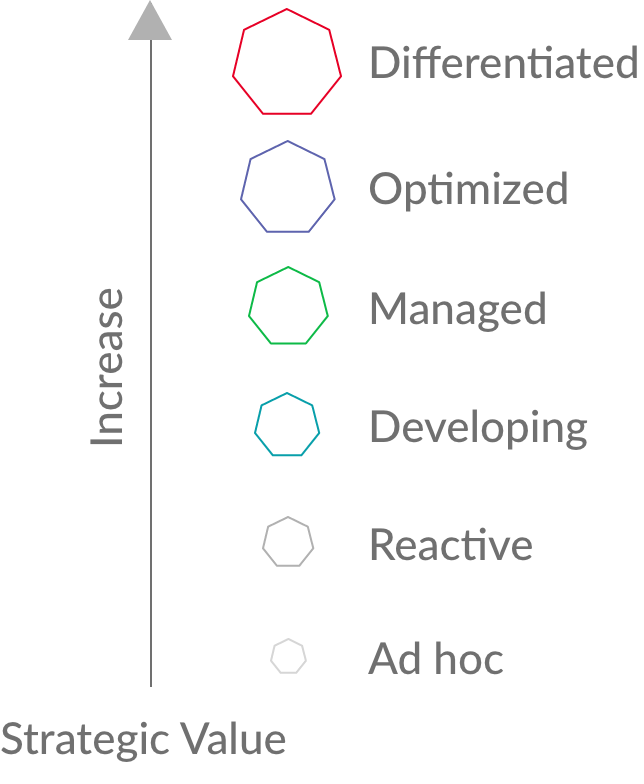 Ad Hoc means:
There is no organized business development (BD) and no BD team. BD strategies and marketing are non-existent, so all potential opportunities are pursued without any data on the quality of the opportunity or the potential ROI. Firm leadership should begin hiring business development professionals, establishing processes, and setting goals.
This firm's client relationships are unmeasurable and the firm is falling behind in today's competitive environment.
Download your report
Download these results for safe-keeping as a print-friendly PDF.
Next Steps
How does your view of your firm's business development maturity compare to others within your firm?

Share
Share the LexisNexis® Business Development Maturity Model with colleagues—senior BD and marketing leaders and your firm's leadership—to benchmark your results internally.

InterAction® Customer?
If you are a LexisNexis® InterAction® customer and would like to dive deeper into your firm's Maturity Model results, contact your Account Manager.

Discover
Discover how InterAction® supports legal and professional service firms unify data for business development and firm growth.